About Us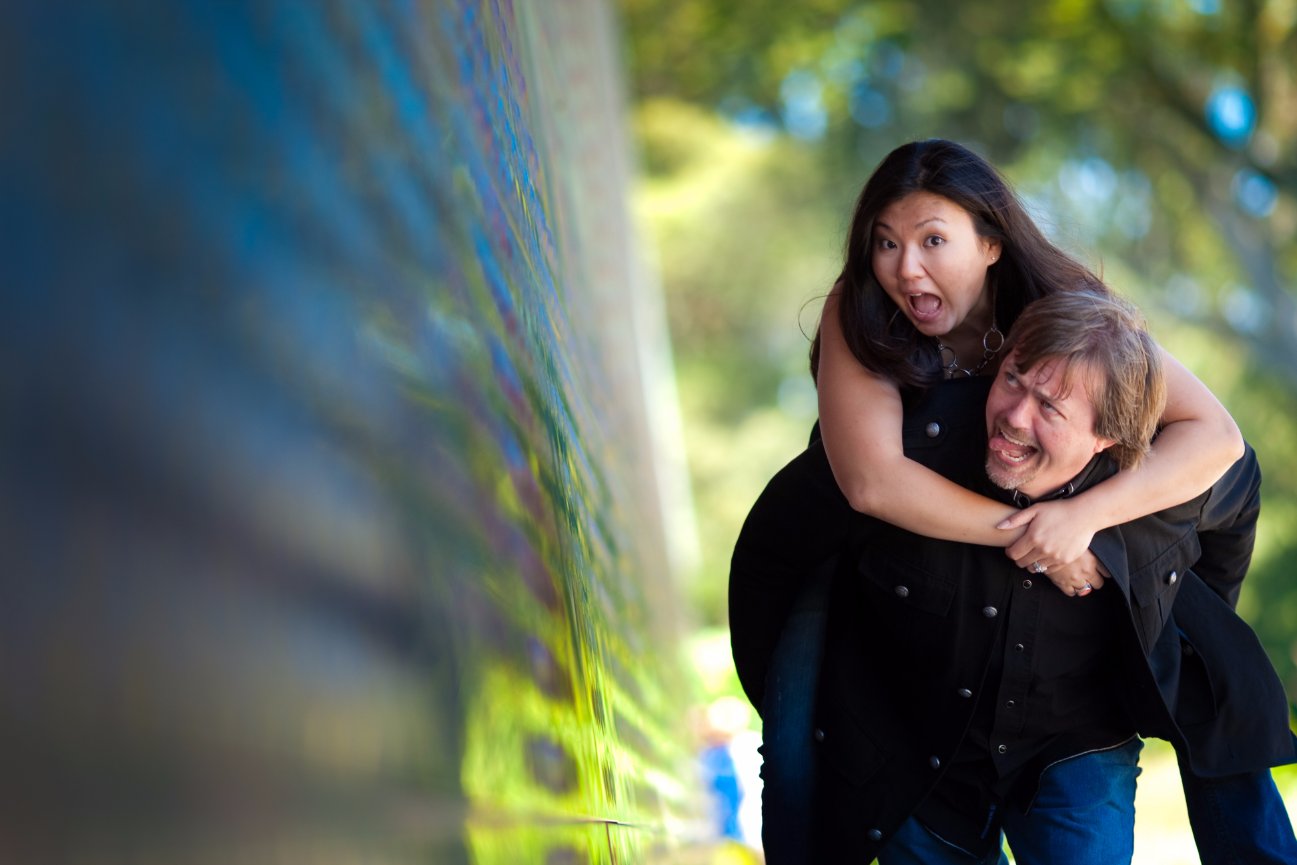 World class talent located right here in Southern Brazoria County, TX. TriCoast Photography (Mike Fulton and Suzy Roberts) boasts worldwide and editorial fashion photography talent with a very different approach to their work. Mike served as one of the twelve Board of Directors in the world for the Professional Photographers Association (PPA). With over 30,000 members and over 60 countries worldwide, the PPA is the oldest and largest professional photography organization in the world. Suzy being the ONLY Certified and MASTER Professional Photographer within all of Brazoria County, together their unique style provides clients with a one-of-a-kind attitude that is very apparent in the final product. Specializing in high end portraits, TriCoast Photography's goal is to bring big city talent with a small town personal touch.

Having been commissioned to photograph events for the Vice President of Uganda son's wedding in Africa, as well as events in the United Kingdom, Germany, Netherlands, Czech Republic, Mexico, and other countries (not to mention every state in the United States) you can trust the TriCoast group to provide you with a product you will love for many years to come. Serving on the Professional Photography Association Education Board as well has having their work seen in such notable magazines such as Martha Stewart Weddings, Rangefinder, Professional Photographer, Shutterbug, and Studio Photography, as well as being Kodak's World Wide Photographers to Watch, there simply is not another photographer in Southeast Texas with more International and National awards. Come see the different at TriCoast, full time professionals with a passion for creating a unique style for each and every client.

The TriCoast Difference

At TriCoast, the difference is clear. Photographers are a dime a dozen these days. The photographers of TriCoast all hold National and International Photographic Awards. TriCoast photographers are much more than simple photographers, they are portrait artists which understanding design, lighting, and how to pose your body to look its best.


What to Wear


There are certain things you as our client should be aware of and watch for in your preparation of your session. Below are some tips or a few guidelines that over the years we have found help us and YOU to create a stronger portrait session. Please read over these and if you have any other questions please contact our studio via email through our website or call us at 979-529-9592:

ARRIVE EARLY

If you are scheduled from 3:00 - 4:30 and show up late or not ready, you will have less time in the camera room. If you need to get ready here (hair, makeup, etc.) please arrive early enough to be ready by your start time.

CLOTHING

First of all AVOID STRIPES AND PLAID!! Solids photograph much better! Also bring a variety of color, don't bring 5 blue outfits even if it is your favorite color. Avoid clothing that has wording on it except for your own school logo. Vary the style, all one look (like tanks) gets boring. Vary the dress level, bring some dressy, some medium and some casual. Remember, it is best to do one or two outfits that mom will like, then we can do the stuff YOU like.

Our sessions let you do unlimited looks within your time period. This means if you change fast, you get more variety. Spend all day in the dressing room, you get less time in front of the camera. Most people can get 4-5 looks per hour. More if you are quick and work easy. We suggest you bring double what you think we will do so we have more to pick from.

Some shots are close up, others are full length. Plan outfits completely. It is hard to do a full length formal in your suit if all you brought was big old tennis shoes.

Also remember, as a general rule, light clothes look better on lighter backgrounds and darker clothes look better on darker backgrounds. So if you prefer dark, bring dark, if you prefer some of both, bring some of both.

Group your outfits together ON HANGERS. It is amazing how many people come in with clothes stuffed in a plastic bag and wonder why they are wrinkled! Make sure they are ironed. Although we have an iron for touch ups, we don't want to waste your time on ironing.

If you are doing an outdoor session, most locations do not have places to change. But if you wear a layered outfit, you can add or drop a piece for a different look.

CLOTHING STYLES

Make sure your clothing flatters you. If you think you have large arms, be careful of sleeveless styles, they can make your arms look fuller.

Wild to mild. We don't really tell you what you can and can not wear. A little sexy is OK, but don't make ALL of your outfits that way. We photograph everything from prom dresses to swimsuits. What one person likes may not be appropriate for the next person. Our philosophy is as long as it is rated PG, we don't care.

CLOTHES FOR BLACK & WHITE

The black and white "glamour" look that is so popular is best with black clothing. The contrast between the skin and black is what makes them so dramatic. So bring some black, wild to mild. Or we have a few things here you can wear for fun. Dark bottoms are also in order.

MAKEUP

Makeup should only be slightly heavier than normal. About like you might wear in the evening. Mascara should be clean and contain no clumps. So if your mascara is old and clumpy, replace it first. Avoid makeup with "sparkles" in it. When you move, it makes a nice shimmer, but in a photo, where you are still, it creates a little white spot that almost looks like a zit. Also avoid makeup with an SPF in it. Although it is good for your skin in the sun, the SPF tends to create a shine. Summer shine can be controlled by using translucent powder that knocks out shine without adding additional color.

SHAVING

Please make sure you are clean shaven. Retouching stubble costs extra and still does not look as good as a clean shave. Boys, got a goatee that mom hates, but you love? Do your casual shots first with it on, then bring a razor and go to the restroom and shave it off for mom's formals. Everyone is happy that way!

HAIR

Avoid changing your hairstyle or cutting your hair right before your session. Let it be natural. Quick easy hairstyle changes during your session are OK, but make it quick or you loose camera time. Artificially bleached hair is often not best, in 10 years you might say "What was I thinking??" Bring your hair care tools and products with you if need be. It IS ok to show up early in curlers if you need to.

Although one of TriCoast's photographers will try to help with hair, it is hard to know what your hair "is supposed to look like". So make sure you like the look or let the photographer know your preferences. Hair style is ultimately YOUR responsibility.

JEWELRY

Best tip here, keep it simple. We want the attention on you. Big, shiny jewelry can distract from the real subject, YOU. If you have different jewelry for different outfits, you might put each set of jewelry in a plastic baggie and hang it on the hangar with that outfit.

PROPS

BRING THEM!! Bring props that help define who you are. Some popular choices are: Sports equipment (soccer ball, football, hockey stick, hurdle, whatever), sports uniforms, music instruments (from school tuba to rock guitar), activities (dance leotard and shoes, swimming, hobbies, you name it!), vehicles (motorcycles can come in the studio, cars must go to the park, we suggest more than an hour session for car shots).

GLASSES

Most glasses glare! Some prescriptions more than others. Your best bet is to check with your optometrist. Most will "loan" you an empty set of frames similar to yours for your photo session.

SUNBURN/TANNING

Tan lines are not attractive in portraits. We suggest you vary your swimsuit top or use a tanning bed to minimize any tan marks. Remember to not overdo your tanning, skin that looks like dark leather is not the most attractive.

AVOID SUNBURN! Sunburn and peeling skin DO NOT photograph well!! Tan, yes, burn, no. If you are a winter or spring session and your tan has faded, you might consider tanning. But don't overdue it so you look too fake-and-bake.

COMPLEXION

We retouch blemishes, so don't worry about minor breakouts. We even now offer an inexpensive option to retouch your entire folio or album!

PETS

Pets are OK as long as they are house broken. It is a good idea to have someone bring a pet, then leave with them after. Or bring a pet carrier to contain them while you are being photographed without them. Treats can be helpful to hold a dogs attention.

FRIENDS & PARENTS

Friends or parents are welcome. They can be a help. HOWEVER, if they distract you, it is best to have them wait in the gallery or investment room. You can have a couple of shots with a boyfriend, girlfriend, best friend or sibling at no extra charge.

WEATHER FOR OUTDOOR PORTRAITS

Let's face it, we are at the mercy of mother nature. If it rains, no fretting will do anything about it, we simply have to reschedule. Don't worry about clouds, they actually HELP! But rain falling IS a problem. If it is a morning session, we will take your phone number home with us and call you if we need to cancel due to weather, otherwise, we are on! If it is a daytime and the weather is questionable, simply call the studio.

TATTOOS, SCARS and BRACES

Just let the photographer know if you want tattoos to show or not. It is that easy. Scars are not automatically retouched, but can be removed or softened at your request. Extensive work may have a slight extra charge. Braces? Don't worry. You could have the tops taken off for your photo session, or we can retouch them out by computer. But don't fight smiling, a braces smile is better than a dorky holding back a smile look.

UNDERGARMENTS

It is amazing how many times someone will come in wearing flowered underwear and not realize it is a problem until they go to put on their WHITE PANTS! Or come in wearing a white bra and put on a black sleeveless shirt. Please bring appropriate foundation wear for each outfit. Flesh colored is the best you can hope for. Also, if you need a strapless, bring one. Tucking the straps down usually shows and looks bad. With todays thin fabrics, you might want to carefully select these pieces so they do not give unsightly lines.

FINGER & TOE NAILS

NAILS SHOW! If they have the paint all chipped off, it will show. Many casual shots are done barefoot, so don't forget about those toes! Avoid real bright colors. Natural or basic work best. We don't want to draw attention to your neon orange toe nails. And they may look really bad with your next outfit!

This is just a highlight list, for more information or questions and concerns please contact our studio and one of our photographic artists will assist you.


TriCoast Experience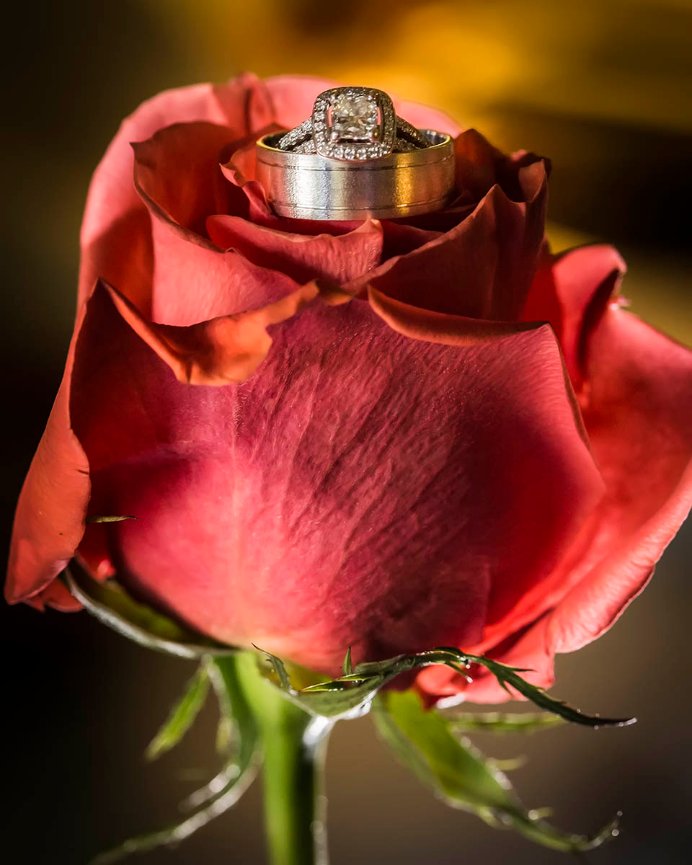 TriCoast Photography truly believes in serving their local community. Growing up in the Greater Brazosport Area we heard far too many times "To get great service one needs to drive the hour to Houston". Sadly for the most part this is a true statement. Having some of the most qualified photographers in the United States much less Brazoria County, TriCoast's goal is to produce "Houston and Beyond" quality portraits in "Southern Brazoria County and Beyond".
Family Portrait Services
NewBorn Portrait Services
Special Event Portrait Coverage
Commercial Event Coverage (we have some large brands which we photograph for)
Wedding Services include, but not limited too:
High End Weddings (both local and world wide) TriCoast has been to over 20 countries capturing events as well as every state in the United States.
Engagement / Bridal Sessions
Custom Designed Wedding / Portrait Albums
Over 100 quality products offered
TriCoast PhotoBooth and #Hashtag Booth Experience

For more information on these products please see our Photobooth Page on this website

How would you describe your style?

Our style is really a hybrid. We have so many inspirations that come from so many different places and try to implement them in our images. We love the raw emotion of photojournalism and the seductive, mysterious look of fashion photography. In short, our style is something we like to call "fashion photojournalism". We believe in romantic lighting, incredible backgrounds and choosing locations very carefully. As far as our photo-journalistic side-we never interrupt a moment. We never pose situations that are already so magical on their own. We are an observer most of the time with very limited intrusion only when it is desired to achieve a particular artistic vision. a high percentage of our images are completely natural and un-posed.

We love your style but would love to have some traditional portraiture. Is this something you do?

We do traditional portraiture at most of our weddings. Even the most modern brides still want the heirlooms that family portraiture creates. We do not, however, conduct portrait sessions in a traditional way. Instead, they are very loose, fun, and show off your personality. We will spend only 20 to 45 minutes on any posed photographs out of a typical 8 hour day.

Do you shoot with film or digital?

We are 100 percent digital. The creative latitude that digital gives is beyond compare. When we shoot, we not only shoot for the moment, but have a clear vision of what the finished image will look like. By shooting digitally, the possibilities are limitless! And yes, the quality of digital is as good as film - usually better.

I'm having a religious ceremony. Are you familiar with the events that will take place?

We have been blessed to have photographed many, many different types of weddings. We've documented Catholic, Jewish, Hindu, Episcopalian, Non-denominational Christian, Buddhist and Lebonese-Catholic ceremonies. If you are having a wedding that is not listed here we would absolutely love to learn all about the customs and events.


Investment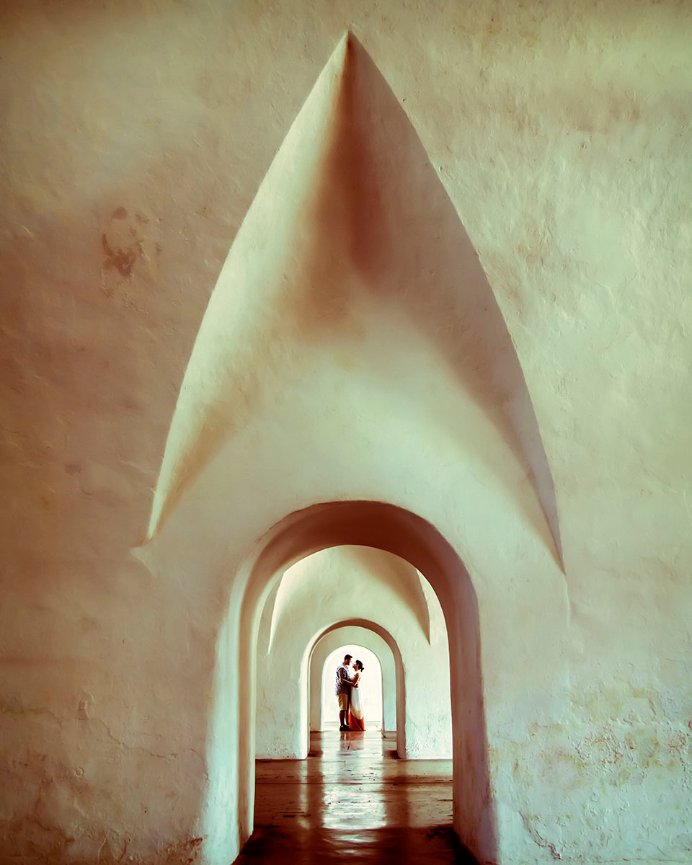 Family, Newborn, High School Senior and other Sessions
Generally start of from $500 and up - please inquire for more details.
Wedding Investment
Our goal when shooting a wedding is to make sure that we provide each couple with portraits that they will cherish for the rest of their lives. With TriCoast you ALWAYS have 2 International and National Award winning photographic artists. One artist will stay with the bride all day long and one artist will cover the groom and his men. This way many more angles and moments of your special day will not be missed.
TriCoast Foundation Collections start at $2,500 ($2100 if you book with The Springs, Angleton Event Venue) which included:
A world class and award winning experienced portrait and wedding photographic artist to cover your event
Digital Negatives on a very nice custom designed and printed USB drive and storage box
Official Printing Release to print the portraits whenever and whereever you want
Online password protected ordering gallery
A custom designed Smart Phone App so you can see, share and enjoy the wedding event portraits on your smart phone.
Local Discounts

We have Discounts for LOCAL Weddings at the The Springs in Angleton Venue as well as other local venues, so PLEASE Inquire if Needed/Interested

Custom Package

While we have several packages already designed we pride ourselves in developing a package that is just right for you. So if one of our packages does not fit the needs of your event PLEASE let us know!

Destination Event

Having traveled to over 20 countries to cover wedding events we pride ourselves in creating something special just for you. If you are having a destination wedding be it inside or outside the United States we have special packages to suit your needs as well.

Please contact us for a detailed price list of all services offered and we will be happy to provide you with a link to our pricing information as well as sample images from our collection.


Local Wedding Investment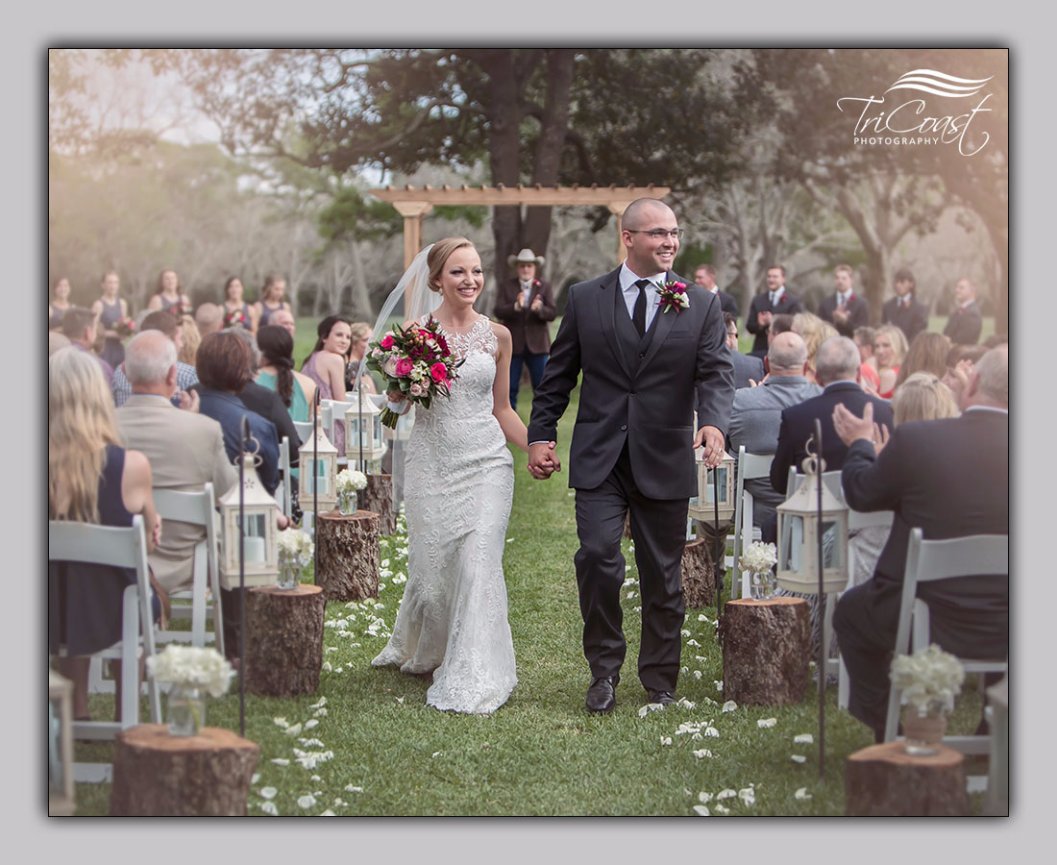 Thank you for your interest in TriCoast Photography being a part of your special wedding event. After 20 plus years of capturing weddings and still being one of the top photographers worldwide in the industry we value our local clients. Due to this we have put together a "local" wedding price list to serve our friends here within Southern Brazoria County. To view simply click on the link below. There is a password so email us and we will be happy to send it to you.

Thank you again and we look forward to working with you!


The Springs at Angleton Special Pricing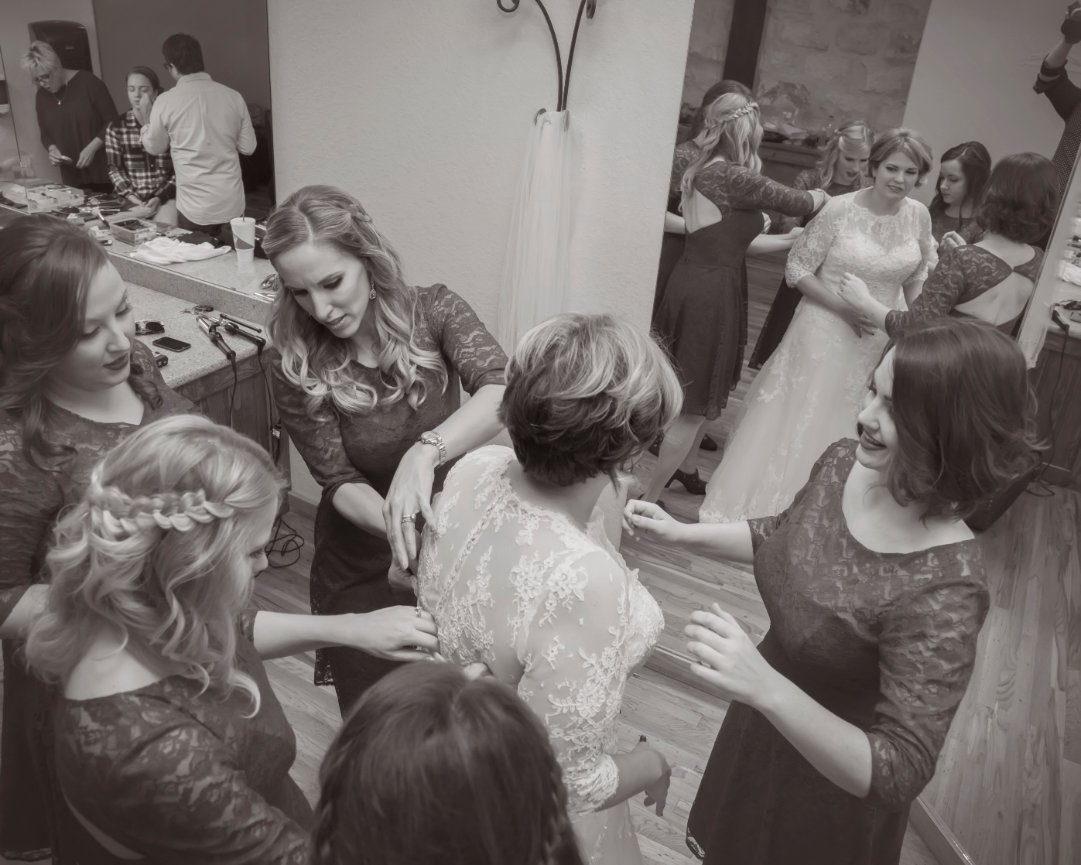 So you are getting married, well congratulations! Now the real work begins in selecting all of the vendors to make that special day perfect. Here at TriCoast we truly believing in trying to assist you in anyway possible and found one way is simply to SAVE YOU MONEY!
If you book your wedding at the The Springs at Angleton Venue, you will receive CUSTOM discounts on our pre designed packages as well as Photobooth / Hashtag rentals. and if you choose to go the A La Carte route simply take 15% off ALL products which TriCoast Offers as long as the service revolves around the wedding event at The Springs, Angleton Location.
Yep from standard wedding day coverage to our top package and everything in between - just by booking your event at Brazos Springs and it DOES NOT MATTER which of their two amazing venues you book at (Sycamore or Magnolia)
Bridal Session
Engagement Session
Custom Photobooth or Hashtag Printing Booth Rentals
Custom design Albums
Thank you and Save the Date Custom Cards
Portraits and Custom Framing
And so much More!
EVERYTHING HAS A LARGE DISCOUNT JUST BY BOOKING WITH THE SPRINGS AT ANGLETON!
Our little way of saying THANK YOU for being a part of The Springs, Angleton and TriCoast as together we make one heck of a team! If you have any questions on seeing the pricing or needing help on anything please email or call us and we will assist you as soon as possible. Again thank you for coming by and saying hello!
LINK TO BRAZOS SPRINGS SPECIAL PRICING