Consultation - Business Coaching

DVDs, Guides & Actions

Workshops Q&A Info


Before you register for a workshop...

Some previously asked questions:

What is the price of the 2 day hands-on with multi-instructors workshop?

At this time the Off Camera Flash Workshop is ONLY $375.00 per person. We believe in giving EDUCATION not FLUFF. You will have a VERY HARD TIME FINDING ANYONE WITH MORE EXPERIENCE BOTH IN TEACHING THIS SUBJECT AS WELL AS ACTUALLY USING IT IN A SUCCESSFUL BUSINESS ANYWHERE. Many photographers charge a thousand or more for information they just picked up from other photographers saying it is their own. We helped developed this concept and technique years ago and love sharing with others. This is why we can afford to host a workshop at such an inexpensive price.

This fee covers the workshop only and does not cover hotel , travel or dinner expenses during the workshop time. These items are up to the student to cover. We will have a light breakfast and drinks (coffee, soda, water, etc)

Would you say this is a class for beginners?

Unfortunately, it is not. You should be familiar with basic camera functions such as aperture and shutter speed. Basic working knowledge of your camera would also be helpful. It's not that we're meanies, but there are a lot of material to cover, and time is limited.

What should I bring to the class?

Lets start off with a positive learning attitude. TriCoast staff are always laid back and relaxed. No need to piss them off.

What equipment do I need?

Camera would be nice. Some empty CF cards. Flash. Laptop for processing. Road flares. Construction cones. Handcuffs. Feather boa. Seriously this is a YOU SHOOT - WE TEACH workshop not a portfolio building one - so come ready to photograph. A wider lens is a better option for learning process and lighter when carrying it around your shoulders all day.

What about software?

Our class (if time allows) will cover Adobe Photoshop and Lightroom, the way we use it in our everyday processing and workflow.

What should I wear?

Matching pajamas or any other various comfortable clothing that you would not mind being seen in public. Shoes optional but highly recommended. Suits and Tuxedos will not be allowed in the class.

What about the images?

The photos you take are yours to do as you wish. We do ask you to provide your favorites to the models for their hard work.

When do I get to eat?

When we tell you. :) Due to the inexpensive cost of the workshop, lunch and dinners are on your own, However when we break for food, usually around noon generally on workshop days, also the class normally goes together.

Will there be the pickled eggs?

Depends on whether or not we can sneak them with us on our travels. The pickling agent tends to set off red flags with the TSA.

Can I hang out with you after class?

Only if you're buying the booze and sushi.

Do you have a randomly re-occurring newsletter?

Magic 8 ball says yes. Check out TriCoast Stormwatch after you register.


OCF Workshop Information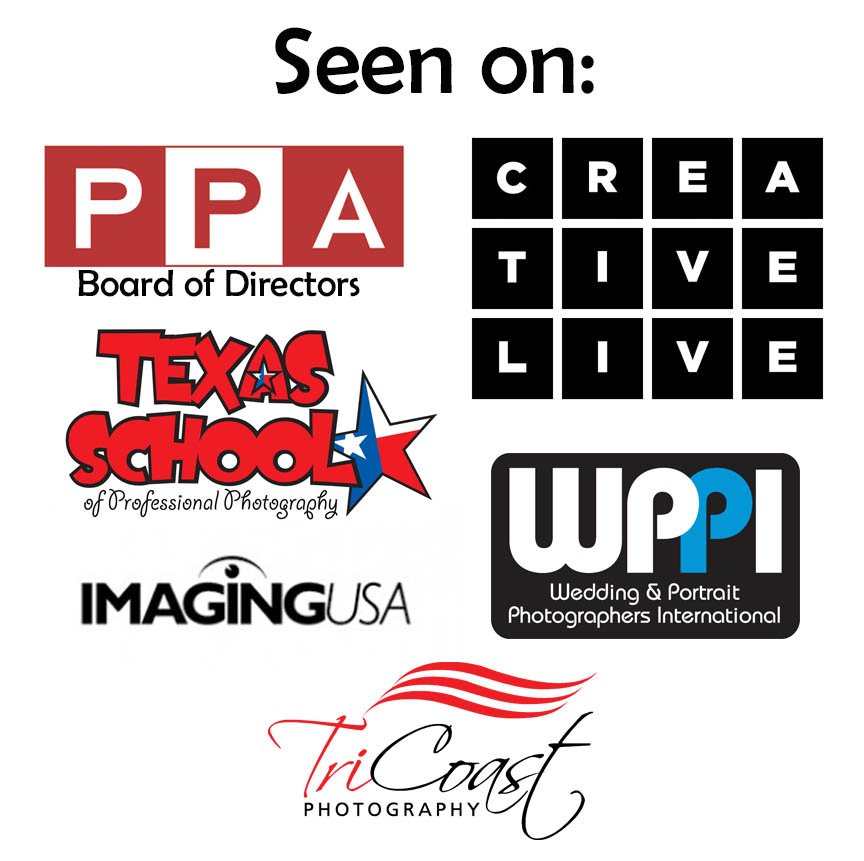 ONLY $375.00

WHAT YEP YOU READ THAT RIGHT!

Why so inexpensive? Well we simply can afford to do it. We are not some new photographer who just learned this concept a few years ago by another photographer then throws it off as their own. We are one of the original photographers to use TTL and wireless flash and made it not only popular but a REAL solution in today's modern photography. You will have a hard time finding anyone with more Education and Experience in this field that us. We LOVE sharing this knowledge with everyone and find these small hands on classes are the very best learning experience for all involved. So don't let the price fool you - Just as PPAEdu, CreativeLIVE, WPPI, ImagingUSA, Texas School and more have trusted us to sell out classes around the world. WE WILL PACK this workshop full of education.

To Register For This Workshop

TWO Day HANDS ON workshop with TriCoast Portrait Studio

Set as a "Think Tank" classroom. TriCoast ENCOURAGES the students to ask questions throughout the learning day on any subject covered or not covered. This is the students time to learn. NO SECRETS are held back, because the workshop is limited to only a few students, this will be one of the best experiences for hands-on learning in the photography market today.

Day #1

Starting the day off in, spending the first hour or two inside, TriCoast will go over the basics of the Canon and Nikon flash units, and the shooting techniques along with certain camera settings which allow you to capture beautiful portraits outside in any kind of lighting. Once this is understood by the student, the entire class heads outside where TriCoast will continue the education with hands on learning. Using live models watch and learn how to use your eTTL or iTTL wireless flash properly, from single flash unit to multi flash units. Once comfortable standing on the sidelines the students will actually photograph using these newly learned techniques throughout the evening with the models. Splitting up into smaller groups, you will have the best one on one, hands on learning experience.

DAY #2

Starting at 9am by reinforcing what we learned the previous day by reviewing your portraits from the day before and by going outside and shooting again. Answering any questions that you could have thought of after a good nights sleep TriCoast will assist you in every possible way. We will also go back and explore lighting patterns and style that put TriCoast on the map. If time allows we will discuss TriCoast's marketing strategies, branding techniques, the Senior/Grad Portrait work (www.TriCoastSeniors.com).

INCLUDED:

Everyone who signs up for our OCF workshop will get as part of their registration our 100+ page Off Camera Lighting TTL Guide to assist them in learning - a $99.00 value on its own.

Light Breakfast

All Day Coffee, Tea, Soda, Water

Our Amazing Smiles and Personalities

Remember, this is NOT a seminar. This will be a HANDS ON workshop.........YOUR WORKSHOP!

To Register for this workshop

*TriCoast photographers primarily utilize both Canon and Nikon units. This does not mean the skills learned from this workshop could not be applied to other popular systems such as Sony/Minolta, Sigma, Pentax and newer Fuji units. Please email us with any questions or concerns BEFORE you sign up for our workshop please. We truly have a passion for educating others but we want to make sure your time and money is well spent before you sign up if possible.


Volume Workshop Information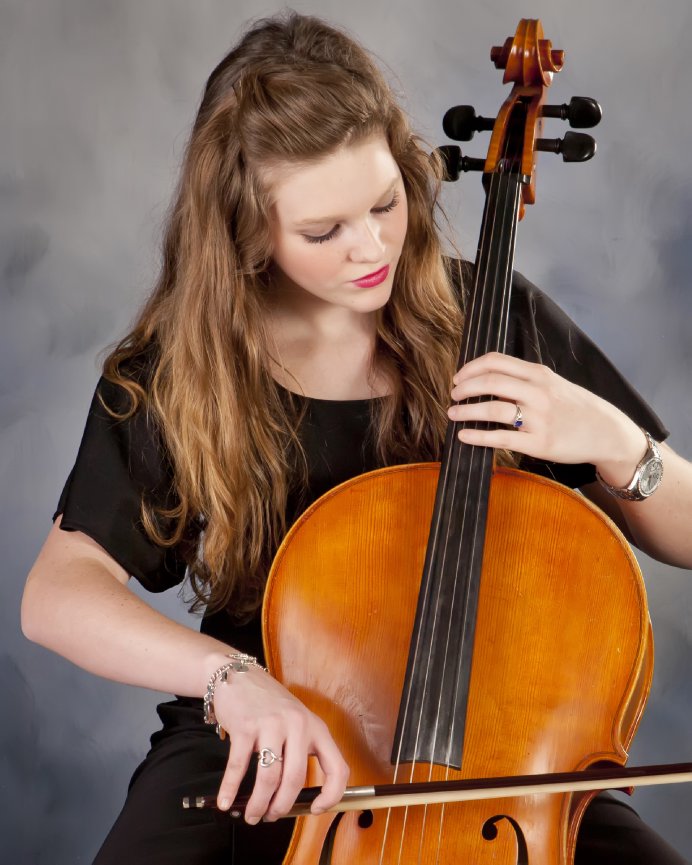 High Volume and High End Portrait Business Workshop
Ever wanted to get involved into the Volume Photography business but simply were too scared or even more overwhelmed by the sheer numbers which volume business can throw at you? Well I know we sure were when we landed our first volume job years ago of 2500 students. Now over several years of continually growing our volume business, we have helped developed our workflow for Schools, Sport Leagues, DaysCares and more and continue to share our tips and tricks which assisted us growing our business. Join us in our home studio in Lake Jackson, Texas (about an hour South of Houston, Texas right on the Gulf Coast) for 2 days of INTENSE - NO SECRETS EDUCATION on every detail which TriCoast offers within our personal volume photography business and if we have time anything else we can assist you with.
This comprehensive two day program will teach you everything you need to get started in the Volume Business. Our goal, our passion is to assist you in growing your business - making more money and enjoying life a little more.
While volume photography is not glamous - it is not going to get you Internet Famous and surely wont make you a RockStar Photographer - it will PAY YOUR BILLS and allow you to spend time with your family or other important items in your life. Provide profitable and much-needed photographic service where there's little competition within your area. Learn how you can become the local provider of choice for Day Cares, Sports Leagues, Schools, Church Directories and more.
In today's photography market it is getting harder and harder to make money and be successful - Volume seperates you from the rest of the pack - it allows you to not only pay your bills but allow you to market to 1000's of possible local clients. We truly believe without question in the near future to be successful within the photography business one will NEED to have some sort of volume within their business model. Start today and beat the crowd.
TriCoast's Volume Workshop will Cover
Developing a Volume Plan

Creating both High Volume and High End Business within the same building

Setting or developing a Marketing concept

How to get into the schools and sports leagues

Contracts for Volume work

How to write a bid for Volume Work

How to set up your Volume Photo Station

Lights - Cameras - Printers - and other items used in COMPLETE DETAIL

What are PSPA Disks and Admin Disks for Schools

Yearbook options - even designing your own to make more money

Online Hosting and Password protections

Labs which handle Volume options smoothly as well as Self Printing

Orderforms and Reorderforms (with samples in PSD format handed out to students)

Kick Backs and Fees to cover events

Multi Stations - Workflow Issues (making all stations look the same)

Traditional Cap and Gown Poses for Senior/Grads as well as PreSchool and Pre-K graduations

Gels and Greenscreen options

PhotoBooth Operation and Building your own

How to remove Eye Glass Glare quickly

Legal Issues and other items which could get you into trouble

Software Options (Details on the software we use daily - FotoVelocity)

Overall Workflow with File naming - organzation and other post work issues (with every detail given and REAL JOBS shown how we processed them, sorted them, stored them and more.)

AND SO MUCH MORE!
So much to talk about in two full days of education - sharing - and sheer fun! Come learn how to make money in all aspects of volume photography...
Schools (High Schools, Middle Schools, Elementaries)

Sports Leagues (Football, Baseball, Soccer, Hockey)

Dance Schools

Church Directories

Homecoming / Prom / and other School Dances

Home Owners Associations

Chamber of Commerces

Commerical

PhotoBooth Events

and more!
Included in the workshop for every student:(Over $1400.00 in TriCoast goodies)

Breakfast Snacks and Coffee for both mornings / Snacks and Drinks/Soda throughout the 2 days

Lunch for both days - Please once registered if you have any special diet needs let us know. We will do everything we possibly can to assist you in your needs.

TriCoast's InDepth Volume Guide - over 80 pages of direct learning education - TriCoast's textbook or bible within the Volume Business. Covering everything from marketing to equipment used as well as other amazing photographers which TriCoast has learned from. (A $150 Value on it's own).

Layered PSD Files of REAL orderforms, reorderforms, ID's and other templates we use every year in our business (A $150 Value by Itself)

A FREE one year FULL subscription of TriCoast's Volume Software they use - FotoVelocity. FotoVelocity has a $400 per year fee per registration code. This code is good for TWO computers (ie: Laptop for on site events and Desktop for workflow at your office). By attenting the TriCoast Volume Workshop you will receive a FREE one year code to use a full funcation version of FotoVelocity, including all the updates throughout the year on TWO computers. A $400 value and a valuable piece of software which will allow you to keep every student in order and make a lot of money in the volume business. TriCoast Volume Workflow is based on the funcationality of FotoVelocity.

1 Year "mentorship" with TriCoast to assist you in getting started in the volume business. Via Email, Skype, Telephone we will assist you in any questions or concerns you might have that could come up once you get back home and putting the education you will learn in this workshop to use. (A $1000 value by itself)

Access to TriCoast Volume Workshop Private Facebook Group. Here we answer questions, concerns and issues which happen in your business on a daily business. So if a volume job comes up and you need help you not only have TriCoast's help but also the help of the other photographers which have attended our volume workshops. Roughly a group of photographers all willing to help out each other all year long - anytime of the day and night. PRICELESS!

Detailed List of items used and where to buy items

Pens and Writing Items (However it is suggested to bring your laptop if you have one)

Other surprise goodies (to be announced soon)

What is NOT included in the workshop for every student:

Travel costs to Lake Jackson, Texas (Closest airport is Houston Hobby (HOU) but Houston Bush (IAH) could be used but 30-45 minutes farther away). Detailed directions to TriCoast Portrait Studio can be provided if needed upon registration of the workshop. Directly South of Houston Texas down Highway 288. Approximately 50 minute drive from Hobby Airport.We are in a tiny town in the middle of no where so don't get scared driving down to our neck of the woods - we proimse to treat you well :)

Hotel Fees - Several hotels are located within 1-2 miles of TriCoast Portrait Studio. Major name brands such as Hamilton, Holiday Inn Express and others are clean, nice, new and safe. Before booking a hotel if you are concerned please contact us and we will assist you anyway possible.

Transportation to and from the Airports (if flying in) Several rental car companies are located at either major airport within Houston Texas. Again if you have questions or concerns please let us know.

AT THIS TIME NO VOLUME WORKSHOP IS SCHEDULE. HOWEVER IT COULD CHANGE AT ANYTIME SO PLEASE CHECK BACK HERE FOR THE LATEST INFORMATION

Cost of the Straight Forward Workshop:

$650.00 per person

Only 20 people MAX will be allowed in each workshop. This will allow us to teach and you to learn without the issues of the masses. While this is a HIGH VOLUME workshop we only want a few people here to share better.

(There is a discount for same studio employees attending the same workshop. Our goal is to assist you in learning not cause you to go broke. PLEASE contact us directly for the cost and how to pay)


Workshops Registration

Travel Info to Studio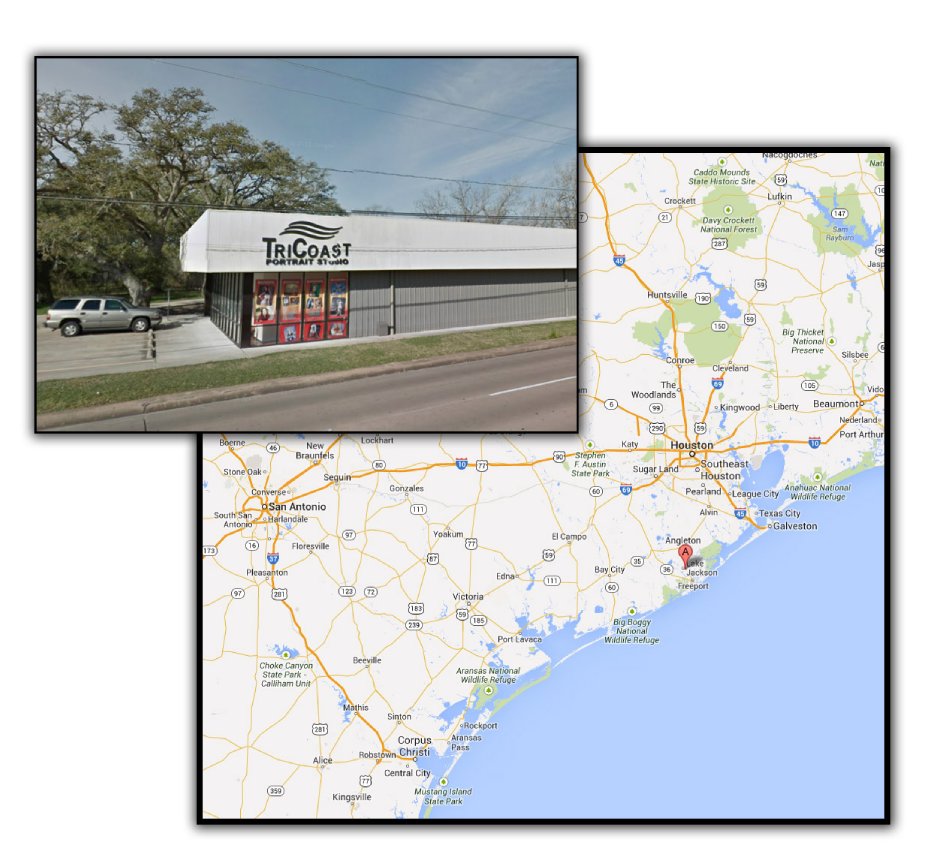 Our address is:

113 N. Dixie Drive
Lake Jackson, TX 77566

AIRPORTS

Houston Hobby (HOU) is the closest major airport to us. You will need a vehicle not a taxi to get to us as we are apprpoximately 50 miles from Hobby. Hobby is the Major hub of Southwest Airlines but also have Air Tran, Delta, American and a few others. It is a small airport and very easy to get in and out of.

Bush (IAH) is the other option within the Houston area, while 30-45 minutes farther away than Hobby it is MUCH larger airport and has every major airline. If your renting a car while a longer drive it might be a cheaper option, however make sure you check both airports.

DRIVING

From Houston:

We are approximately 1 to 1.5 miles off Highway 288/322 in the Clute/Lake Jackson Texas area. Highway 288 comes directly out of Houston and runs directly South until you hit the Gulf of Mexico coastline which is approximately 10 minutes from our studio. Once you get into the Lake Jackson, Clute Texas area on Highway 288 exit Dixie Drive. Turn LEFT on Dixie Drive and go through one traffic light (cross street Plantation with a Jack in the Box on your Right). TriCoast Portrait Studio will be approximately 1/4 mile down on your LEFT.

From Dallas:

Take I-45 to Houston. Once in Houston take Highway 288 to Lake Jackson/Freeport Exit in the Downtown area. Stay on Highway 288 approximately 50 miles to you reach the Clute/Lake Jackson area. Exit Dixie Drive, Turn LEFT on Dixie Drive and go through one traffic light (cross street Plantation with a Jack in the Box on your Right). TriCoast Portrait Studio will be approximately 1/4 mile down on your LEFT.

From Austin:

Take Highway 71 to I-10 in Columbus. Go EAST on I-10 to Sealy. In Sealy exit Highway 36 and turn RIGHT. Stay on Highway 36 to Brazoria, Texas. In Brazoria Texas turn LEFT on Highway 528 go over the Brazos River Bridge and take Lake Jackson Highway 322 exit. Once in Lake Jackson (you will notice the Brazos Mall on your Left and Walmart on your right) turn RIGHT onto Higheway 288/322. Exit Dixie Drive, Turn LEFT on Dixie Drive and go through one traffic light (cross street Plantation with a Jack in the Box on your Right). TriCoast Portrait Studio will be approximately 1/4 mile down on your LEFT.

Other Route:

Take Highway 290 out of Austin to Houston. Once in Houston follow the directions listed above to TriCoast Portrait Studio.

From San Antonio:

Take I-10 towards Houston to Sealy. Once in Sealy follow the directions from Austin listed above.

HOTELS

There are several hotels within the Clute and Lake Jackson area very close to our Studio. While many are decent we suggest any of the below hotels to check pricing. These are National brands and generally are nice, clean and decently new. Not listed in any order just wanted to give you information on them and some are pet friendly (as our studio is) if that is needed.

Hampton Inn & Suites Lake Jackson-Clute
1121 Hwy 332, Clute, TX 77531
(979) 265-3200

Candlewood Suites Lake Jackson-Clute
506 E Hwy 332, Lake Jackson, TX 77566
(979) 297-0011

Best Western Clute Inn & Suites
900 Texas 332, Clute, TX 77531
(979) 388-0055

Holiday Inn Express Hotel & Suites Clute - Lake Jackson
1117 Texas 332, Clute, TX 77531
(979) 266-8746

Comfort Suites
296 Abner Jackson Parkway, Lake Jackson, TX 77566
(979) 297-5545


FREE Newsletter - StormWatch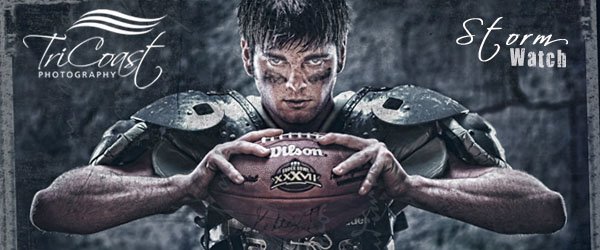 Want to keep up with the lastest news and FREE educational aspects of TriCoast? From their upcoming workshops, to FREE tips and tricks in all things that run their business, TriCoast sends off a newsletter (no more than once a month) FREE to anyone who signs up. With 1000's of worldwide photographers already receiving the FREE information what do you have to loose.
Topics like:
Off Camera Lighting Tips and Tricks

Marketing that has and is working in our actual business

New Items found of interest in the Photography world

and a Whole Lot More!
Sign Up Today and Start Learning and Sharing FOR FREE


Speaking / Education Proposals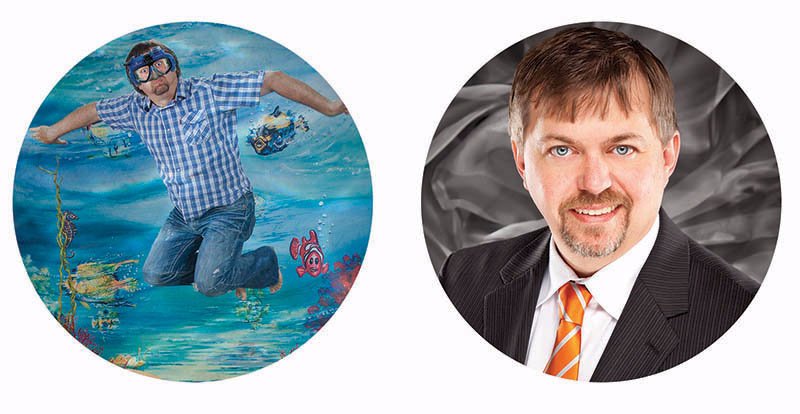 Mike Fulton of TriCoast is one of the world's most experienced educators in the professional photography industry today. For over two decades he has shared his knowledge from Crime Scene Investigation aspects to Wedding Photography to Off Camera Lighting and more. If you are having an event and looking for a professional educator which can provide a wide range of proven education presentations developed to blend into your event please click on the link before for more information.
From a few hour on stage presentation, a four to eight hour in depth presentation to even extreme hands on workshops from a few hours to a week long, Mike has programs and experience to cover it all. Thank you for the interest in hiring Mike for your future events and please contact us with any questions or concerns.
CASH SPONSORED BY:
SUPPORTED BY THESE AMAZING COMPANIES:
CLICK HERE FOR PROGRAMS AND INFO ON MIKE FULTON